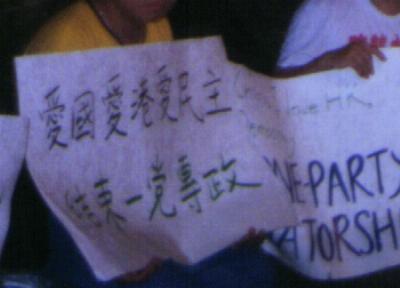 The characters along the top read,"Love (your)Country, Love (Hong) Kong, Love the People and I don't recognise the final character. I only recognise a couple of characters from the bottom line. Not enough to make sense.
---
Please send any comments or feedback to
six_a_t_w@hotmail.com

Last updated 19/03/1999 - Created using Notepad by Rob Price.
---
Click here to return to main home page. | Click here for the latest drivels.